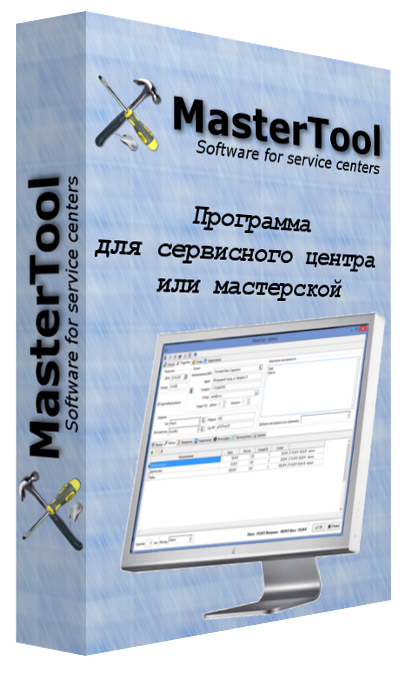 Welcome to MasterTool program website.

MasterTool - software for workshop or repair service.
The program is designed to account for the work performed, parts, adopted in the repair of equipment.
Can use in workshop associated with the repair of household appliances, electronics, computers, tools, vehicle e.t.c.
The program is simple and no requires special installation of the system is ready for use immediately after unpacking from archive to any local drive, network drive or removable drive.